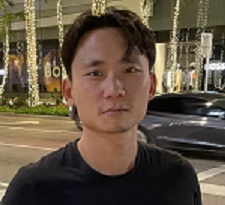 About
Hi, I'm John Hwang. Here, I write about my thoughts on the practical challenges of creating and selling AI to enterprise.
I have worn many hats across product, engineering, and go-to-market. Previously, I was a Generative AI Architect at AWS, and a product manager at Alexa, where I led the Alexa Developer Experience, VUIs, and in-car Alexa experiences. Prior to that, I was a full stack engineer at multiple AI startups.
In a past life, I spent 7 years as a quantitative derivatives trader at Goldman Sachs and Morgan Stanley, where I was the head of VIX Index trading. I hold a BS in Computer Science from Stanford University.
I love to write and teach. I am the founder and host of AI / ML Meetup Miami. In 2019, I was Adjunct Lecturer at University of Washington, where I taught server-side engineering for two semesters.
How to Reach Me
Twitter DMs Email: public@nextword.dev
How I Can Help
I advise companies and entrepreneurs in the following domains:
AI strategy (product, tech)
Developer marketing
Public Profile
John Hwang (@nextworddev) helped bring AI products to market at Alexa, AWS, Graphiq (acquired by Alexa), and Morgan Stanley.
With his writing and community building, John has helped entrepreneurs with AI strategy. John is the founder of AI/ML Miami Meetup, and has taught Computer Science at University of Washington.
He holds Bachelor's and Master's degrees from Stanford in Computer Science and Operations Research.